- How it works -
20min speed meeting
The BtoB meetings are exclusively dedicated to the companies and Research labs. Final confirmation will be provided after approval by the organizations.
NVIDIA
Alain Tiquet
Group Director, Business Development
The Visual Computing Company
For two decades, NVIDIA has pioneered visual computing, the art and science of computer graphics.
With our invention of the GPU — the engine of modern visual computing — the field has expanded to encompass video games, movie production, product design, medical diagnosis and scientific research.
Today, visual computing is becoming increasingly central to how people interact with technology.
Powering a world of devices 
Visual computing is more important than ever, with consumer expectation for rich graphics rising amid a massive proliferation of mobile devices. The world's leading OEMs, from Apple to Audi, will build computing devices that incorporate more than 2 billion GPU cores in 2014. NVIDIA creates the world's best GPUs to address this opportunity, either through processors or licensing our IP. Our Tegra® SOCs serve the smart device markets where visual computing matters — from superphones and tablets to auto infotainment and driver assistance systems, to gaming devices. Our latest processor, Tegra® K1, brings the heart of GeForce and the soul of Tesla to mobile. With 192 fully programmable cores, Tegra K1 enables developers to build next-gen games and apps that will run on any device. The automotive-grade Tegra K1 visual computing module will even help self-driving cars advance from the realm of research into the mass market and bring photo-realistic digital cockpits to life.
VALEO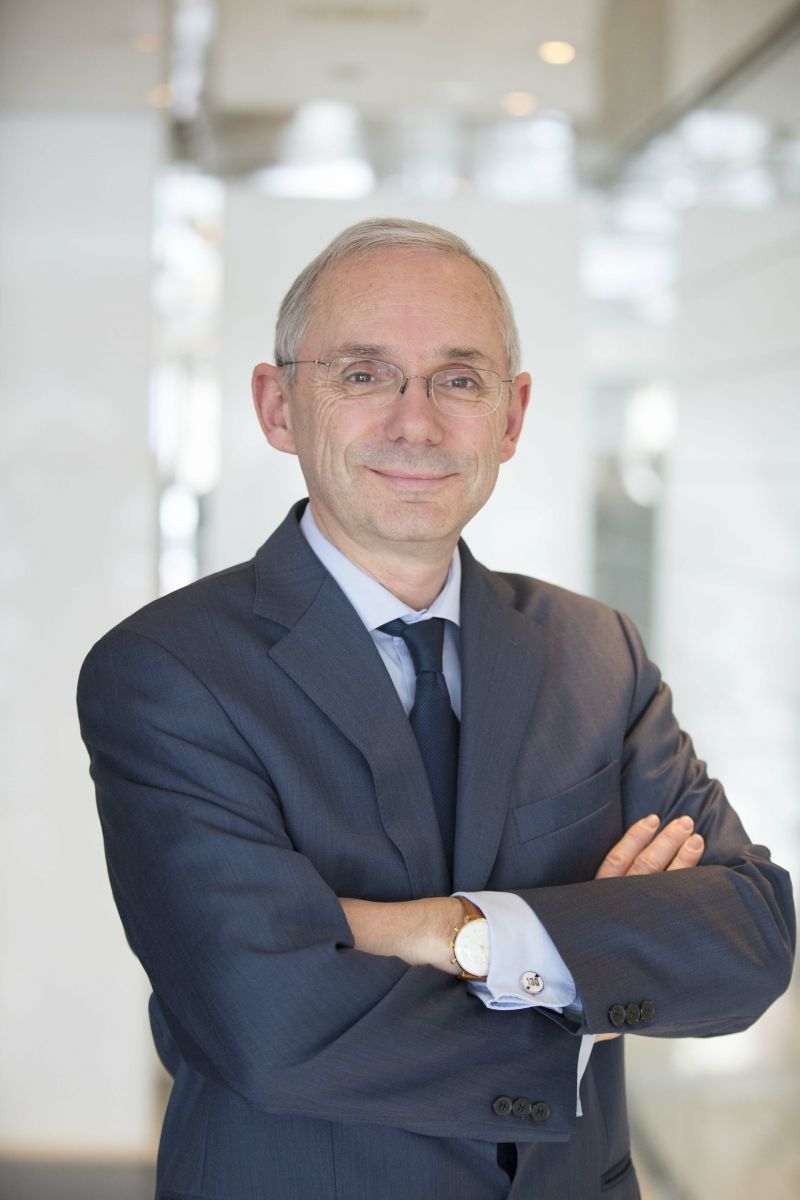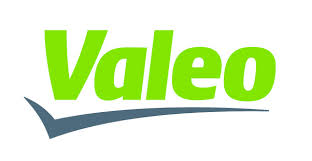 Guillaume Devauchelle
Innovation & Scientific Development Vice-President
Guillaume Devauchelle
is Innovation & Scientific Development Vice-President of the
Valeo Group
, an independent industrial Group fully focused on the design, production and sale of components, integrated systems and modules for the automotive industry, mainly for CO2 emissions reduction and intuitive driving. Valeo ranks among the world's top automotive suppliers. The Group has 124 plants, 16 Research centers, 35 Development centers and 12 distribution platforms, and employs 74,800 people in 29 countries worldwide. In 2013,
Valeo
generated revenue of €12.1 billion and invested €1 billion in research and development.
Prior to this he was Group R&D director.
He joined the
Valeo Group
in 2000 after the acquisition of the company Sylea where he occupied the function of Research and Development Director and Deputy General Manager.
Guillaume Devauchelle made his entire career in the Automotive and Aeronautics Industry and has a Master's degree from "Ecole Centrale de Paris" (1981).
He is also President of IRSEEM (ESIGELEC Institute of Research), President of VeDeCoM (Institut de la Transition Energétique), Vice-President of the « Pôle de Compétitivité » Mov'eo, Vice-President of the "Société des Ingénieurs de l'Automobile" and Member of the Board of CETIM.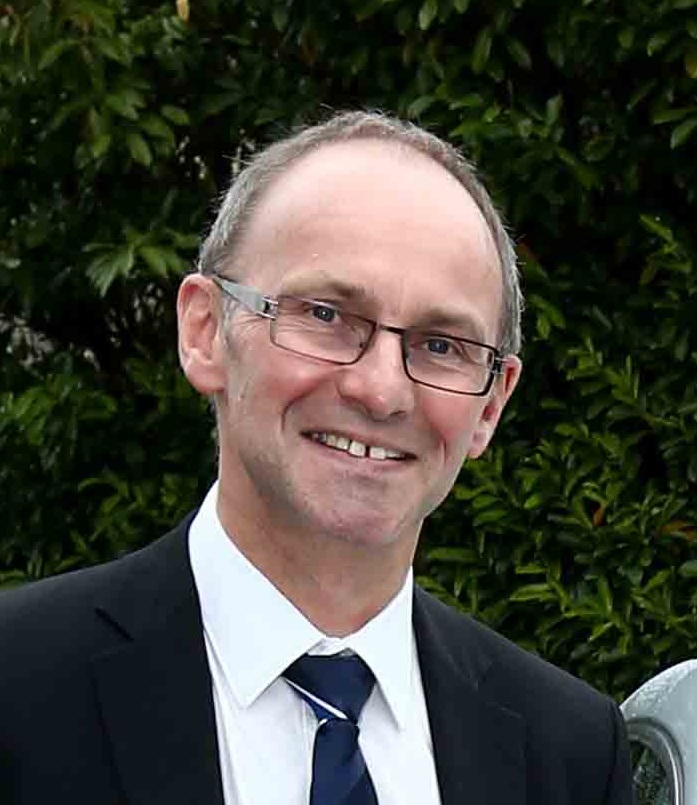 Philippe Gougeon
Business Intelligence Manager
Philippe Gougeon,
52, graduated as Engineer from INSA in Lyon. He started his career in the aerospace industry at SNECMA, working on the design of Structures and Compressors. He joined the automotive supplier Valeo in the Wiper System branch. After being the Director of the research projects for the Driving Assistance Systems, he is now the coordinator of the collaborative projects for the Comfort & Driving Assistance business group.

Marion Deveycx 
Group Strategy Manager
Marion Deveycx has joined Valeo in 2007. She was Marketing Analyst within the comfort enhancement domain between 2007 and 2009. From 2010 to 2012 she was Market Research and Methodology Manager in the Group Marketing Direction. Since 2013 she is Group Strategy Manager.
Born in 1984, Marion Deveycx graduated from ESCIP (Marketing Master) and from ESSEC (Strategy and International Management Master).
Visteon Electronics

Bernard Weisselberger
Global Business Development, Customer Group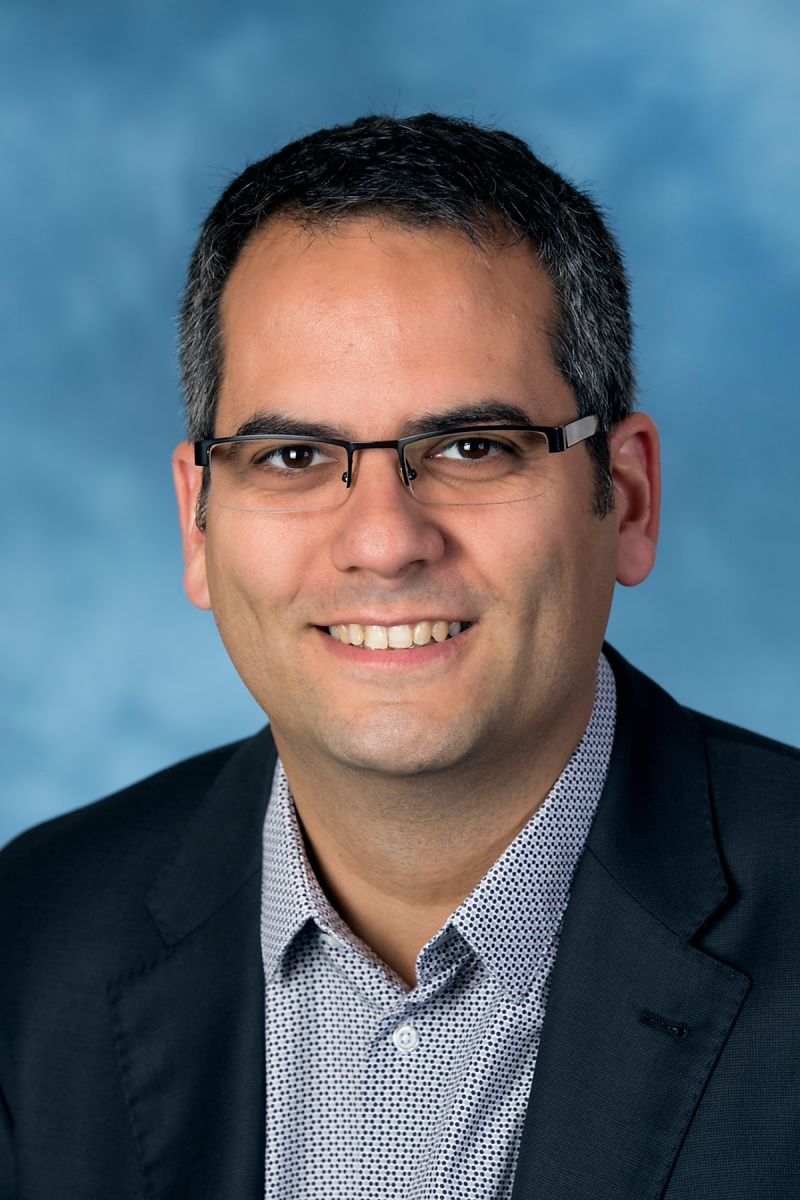 Patrick Nebout
Director, Advanced Innovation
As director, advanced and innovation, for Visteon Electronics' technology office, Patrick Nebout is responsible for leading the introduction of new technologies and driving innovation for the company.
Patrick Nebout
has 15 years' experience in the automotive industry, plus four years in the aerospace field, beginning in 1995 when he was industrial manager and marketing advisor for Aerospatiale in Canada.
Prior to joining Visteon, Patrick Nebout served as global director of Johnson Controls' driver information product business unit. This included being global leader of driver information product lines and, since 2013, electronics leader of advanced product development, which concerned industrial design and intellectual property management. Patrick Nebout has also held various sales roles and was program manager at Johnson Controls electronics from 2005-2008.
He gained a master of sciences in physics in 1994 from École Centrale Marseille and graduated as a master in business a year later from HEC Paris. He has full working proficiency in French, English and German.
Bertrand Stelandre
Head of Advanced Systems
Elie Abi Chaaya
Head of Advanced Technologies
Henri-Luc Savier
Business Developement Leader
ECOMOTION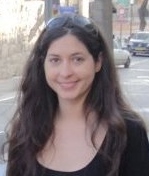 Lior Zeno-Zamanski, 
Project Manager
Former business journalist for The Marker-Haaretz newspaper, specializing in capital markets and energy.
EcoMotion
is a non-for profit organization promoting Smart Transportation and providing a support platform for knowledge-sharing, networking and collaboration to all those involved in the sector.
EcoMotion
brings together young and experienced entrepreneurs, market leaders, international and local industry companies, technology-oriented people, policy makers, academic researches and investors. As of May 2014,
EcoMotion
community is connected to over 400 organizations (and growing) related to the sector.
EIT ICT LABS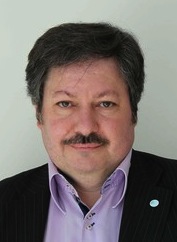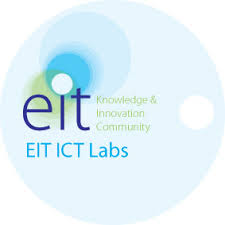 Stéphane Amarger
Since March 1st, 2013, Dr. Stéphane Amarger is appointed as Director for the French Node of the EIT ICT Labs.
His role is to manage the French operations of EIT ICT Labs, manage the French partnership and liaise with the French ICT innovation ecosystem through the offices (Co-Location Centres) established in Paris, Rennes and Sophia Antipolis.
Stéphane Amarger is also member of the Management Committee of EIT ICT Labs at European level and member of the Intellectual Property Committee.
Michel Parent - INRIA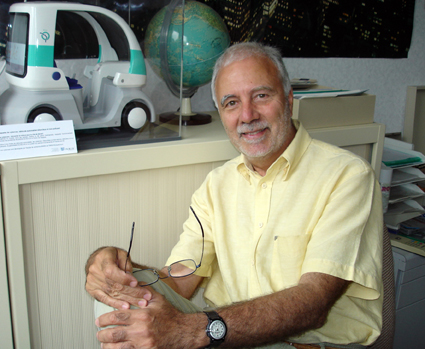 Michel PARENT
PhD Scientific Advisor
INRIA, the French national institute for research in computer science and control, is the only French public institute entirely dedicated to research in information and communication science and technology (ICST). 
Throughout its nine research units located in different regions,
INRIA
has a workforce of 3,600; 2,800 of whom are scientists from
INRIA
and its partner organizations.
INRIA
has an annual budget of 180 million euros, 30% of which comes from its own research contracts and licences. 
INRIA plays a leading role in the following fields: "networks, telecoms and multimedia", "complex systems and software" and "modelling, simulation and visualisation". As its strategy closely combines scientific excellence with technology transfert, it develops collaborations with the economic world through strategic industrial partners and by creating companies (80 start-ups in 20 years) - particularly through its subsidiary INRIA-Transfert, participating in four venture capital funds.
INRIA is partner in about 120 FP6 projects (90 of them in the IST priority).
The department RITS (Robotics for Intelligent ransportation Systems) has been involved over the last 20 years in the application of Information Technologies in the field of intelligent road transport and in particular in driving assistance and automation.. IMARA (its name before RITS) was the coordinator of the CyberCars Project  and is currently the coordinator of CyberCars-2. The RITS department is now closely linked to the robotics group of Ecole des Mines de Paris directed by Arnaud de La Fortelle, INRIA and ARMINES have signed a collaboration agreement establishing the Joint Research Unit *LaRA* (La Route Automatisée), hence these entities can be seen as one single team which now works on several common projects such as Cybercars-2. They will work jointly under the same budget distributed by INRIA using the special clause 10 of FP7 Grant Agreement. LaRA comprises about 60 scientists, which have been involved in many European Projects such as VISIMPLANT, CARSENSE, CAMELLIA, REACT, C2REACT, CyberCars, CyberMove, CyberCars-2, CityMobil, CityMobil2. The LaRA group works also in close cooperation with several research teams at INRIA and in particular with e-Motion specialised in mobile robot research and Hipercom, a team specialised in wireless communications.
MOV'EO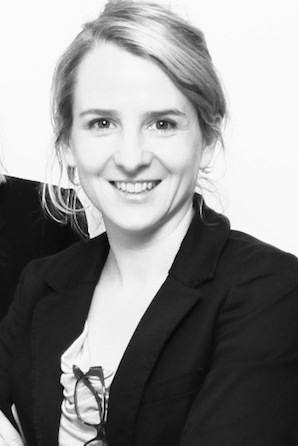 Hélène Rambert
Regional manager
Mov'eo is an automotive and public transport R&D competitiveness cluster, which since 2006 has been mobilizing its energies at the service of its members to meet the objectives assigned by the State to competitiveness clusters: to foster the development of collaborative projects between members, to contribute to development in the regions of the companies, in particular SMEs, and to promote innovation in the sector.
With 370 members, the Mov'eo Cluster is one of the largest French communities of innovation activity for products and services in the field of mobility. Major industrialists, cutting-edge SMES, prestigious research organizations, national players and important agencies in the innovation ecosystem, European networks.
SYSTEMATIC PARIS REGION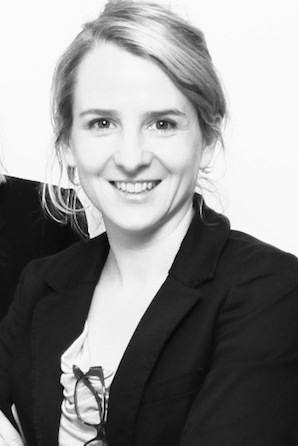 Hélène Rambert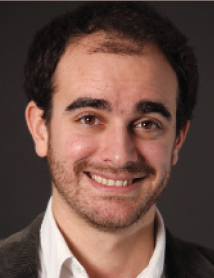 Julien Marboutin
Head of Automotive and Transport Thematic Group
THE AUTOMOTIVE & TRANSPORTS WORKING GROUP WITHIN SYSTEMATIC
This Working Group aims at mastering the complexity of electronic architectures and embedded systems to meet the need for technological development concerning real-time embedded systems and advanced driver assistance systems, multimedia and connectivity in automotive, railway and truck industries, leveraging the expertise and competences of all these sectors.

The Automotive & Transports Working Group is structured around three areas, called "Development Axis":
• Real-time embedded systems
• ADAS, Multimedia & Connectivity
• The last "Development Axis" is not a technology area but a think tank about business models and project readiness level in the transport domain.
R&D Financed Projects: 46

Partners: 89 including:
• 32 SMEs
• 6 Enterprises of Intermediate Size
• 25 Large companies
• 26 Research institutes and universities
Total Investment: 297.5 M€
Mov'eo is an automotive and public transport R&D competitiveness cluster, which since 2006 has been mobilizing its energies at the service of its members to meet the objectives assigned by the State to competitiveness clusters: to foster the development of collaborative projects between members, to contribute to development in the regions of the companies, in particular SMEs, and to promote innovation in the sector.
With 370 members, the Mov'eo Cluster is one of the largest French communities of innovation activity for products and services in the field of mobility. Major industrialists, cutting-edge SMES, prestigious research organizations, national players and important agencies in the innovation ecosystem, European networks.
NUMA

Numa
is 14 years old non for profit organisation  designed as a vital hub for Startups, Companies and Digital innovators, fostering diversity, collaboration and openness, in order to help companies boost their performance and growth.
During the last years NUMA contributed to make transportation smarter through its Acceleration and Open Innovation programs.
The most recent project has been Data Shaker, a 6 month Open Innovation program in partnership with SNCF dedicated to cocreate new mobility services using transportation Data and Open Data.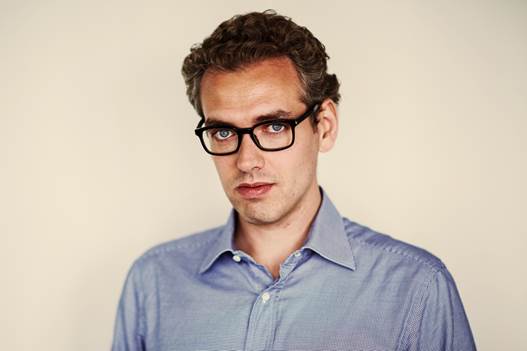 Claudio VANDI
Programs Director Experimentation / Open Innovation
An Italian in Paris, Claudio Vandi is Director of Experimentation and Open Innovation Programs at
NUMA
. With his team he loves to mix users, developers, designers and enterprises to create projects that people tag as Cocreation, Lean UX, Open Innovation and intrapreneurship.  
Having studied Semiotics (University of Bologna) and as a former researcher in Cognitive Psychology (EPHE, Paris) he is fascinated by how people and technology come together to create new meanings. In 2010 he cofounded Flipbulbs, a Research and Design agency for digital cultural experiences. 
- How to apply -
Take the opportunity to meet with Paris Region major players in smart transportation!
To apply for B2B meetings, go to the registration page
BOSCH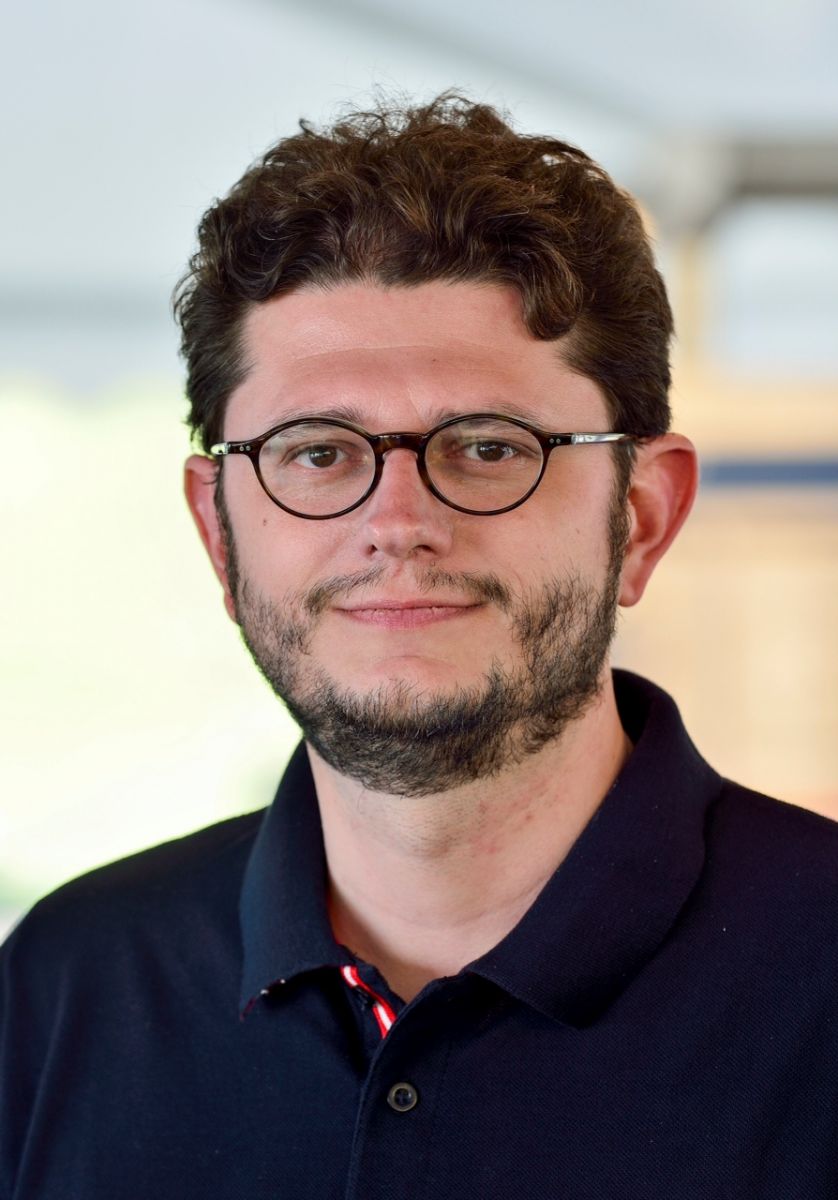 Dr. Franck CAZENAVE
Automotive Marketing & Business Development Director
The Bosch Group is a leading global supplier of technology and services. In 2013, its roughly 281,000 associates generated sales of 46.1 billion Euros. Its operations are divided into four business sectors: Automotive Technology, Industrial Technology, Consumer Goods, and Energy and Building Technology. 
Franck Cazenave
has 15 years of experience in the automotive industry. He currently works at Robert Bosch, as marketing and business development director for French customers around four key automotive innovation pillars: Mass reduction with new material & designs, Powertrain electrification (Stop/start, Mild hybrid, Strong Hybrid & EVs), Advanced Driver Assistance Systems towards autonomous driving (video, radar, US ...) and, finally, Internet connectivity & services for end-user.
He completed master degrees in Purchasing (Bordeaux) and Business Intelligence (Paris), and a Ph.D. in Business Administration, specifically about Toyota inter-firm learning and relationships at Paris University in2009.
He just published a book, in France, at Pearson, whose title is "Stop Google – Meet new challenges from the Web giant".
Ecomobility Ventures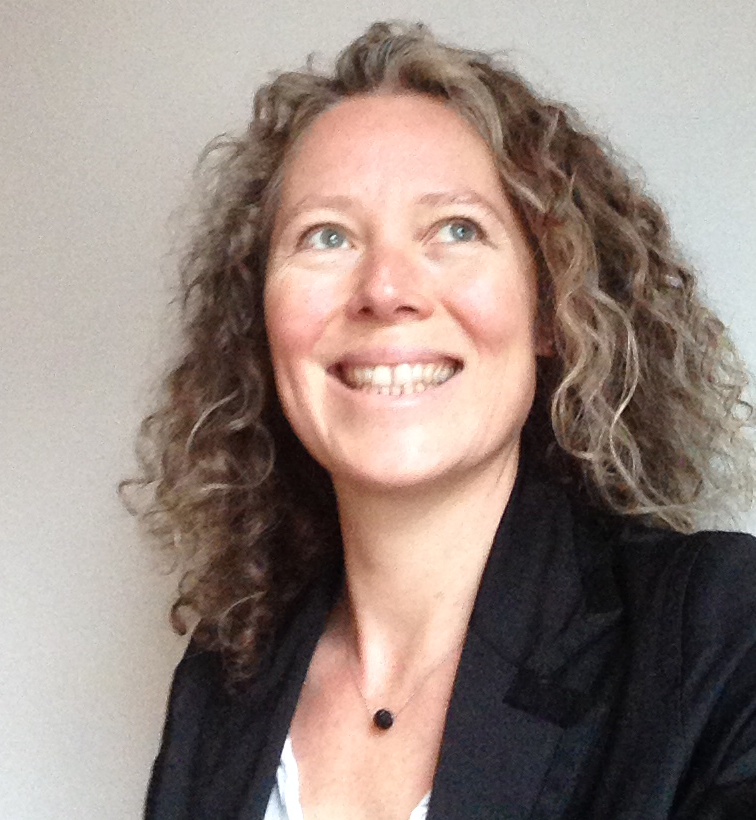 Pascale Chopin
Investment manager
Investment Manager at Ecomobilité Ventures Hewlett-Packard for 7 years, then Total for 12 years. Total recently detached Pascale in the Ecomobilité Ventures management team to bring a customer&business-focused insight on startups. Pascale is dedicated to building links between the startups of Ecomobilité Ventures and its partners SNCF, Orange, Total and Air Liquide. holds an Engineering master degree in Electronics from the Grenoble Institute of Technology in France.
FAURECIA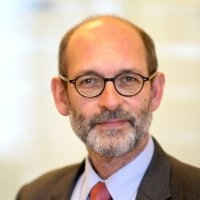 Frédéric Charon
Technology Strategy Manager 
Faurecia provides innovative solutions to automotive challenges. It works hand in hand with automakers to develop cars that are cleaner, lighter, more comfortable and easier to customize.
Faurecia  is a global leader in automotive seating, interior systems, emissions control technologies and automotive exteriors
 
ORANGE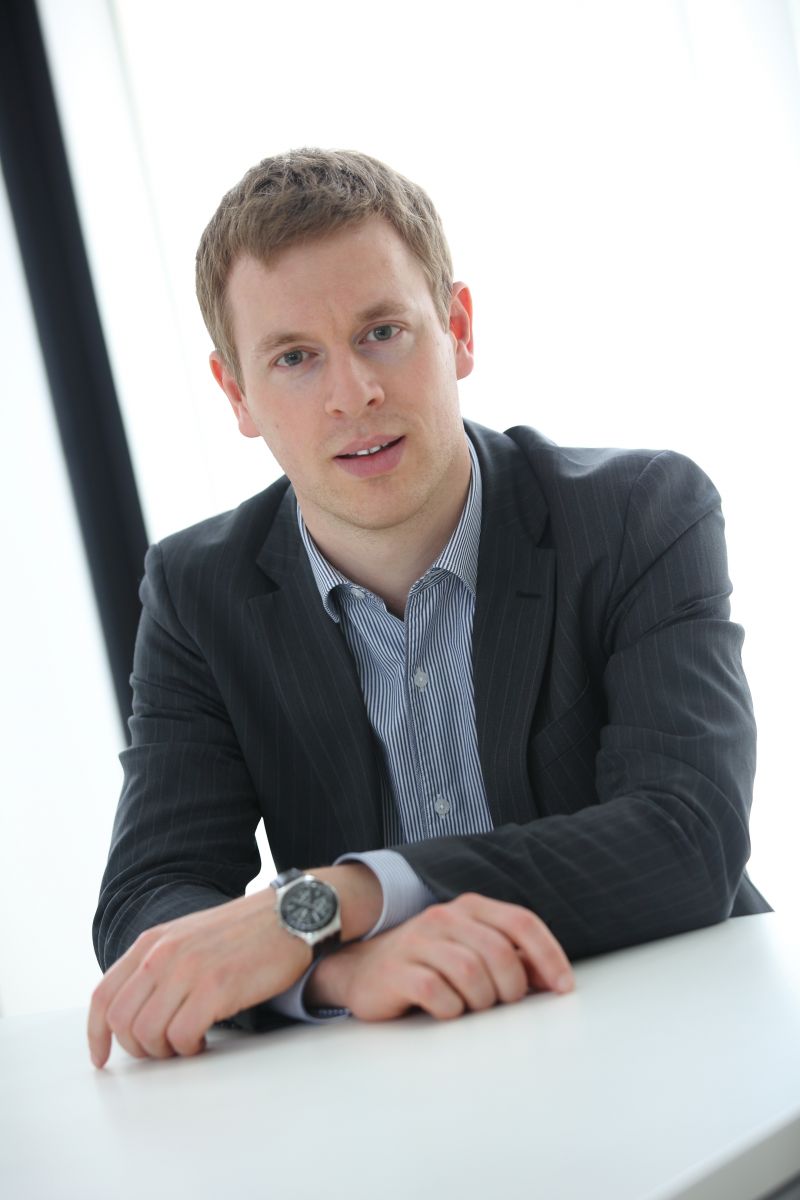 Valère Pelletier
Head of Public Transport Orange Smart Cities
Graduated from École des Ponts,
Valère Pelletier
joined
Orange
within the Smart Cities strategic program at its creation in 2011. He previously held several business development positions for major infrastructure projects (motorway, high-speed line, etc.) including at VINCI Concessions, John Laing or Eiffage. The Orange activity in the transport vertical is focused on 2 main topics : the Connected Car and the Public Transport. As the Head of Public Transport at
Orange
, he is in charge of developing the business made by
Orange
in the transport arena through innovative services dedicated to public transport (bus, coach, tramway, train, etc.) and more generally urban mobility (shared mobilities, car parks, investment fund EcoMobilité Ventures, etc.).
PSA PEUGEOT CITROEN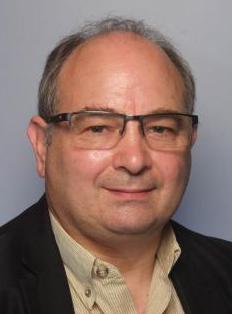 Thierry Chériot
Open Innovation Academic Responsible
In charge of organizing scientific meetings Innovations themes between companies, startups, universities, laboratories and PSA.
Diffusion of technological and societal weak signals between universities, spinoff, laboratories and PSA
RENAULT
   
Jérôme Perrin PhD
VP Scientific Director
Jérôme Perrin
is engineer from the Ecole Polytechnique in Paris (X74, 1977), and doctor in physics from the University of Paris Denis Diderot (1983). Originally researcher in the CNRS (French Scientific National Research Center) in the fields of plasma physics and chemistry, he joined the Balzers & Leybold group - now Oerlikon – in 1997 as R&D director on plasma reactors for flat panel display and solar panel manufacturing. In 2001 he became R&D program director in Air Liquide, particularly on hydrogen and fuel cells. Then in 2007 he joined
Renault
as VP director of advanced engineering projects for the reduction of energy consumption and environmental impact of vehicles, towards the future electric mobility. In June 2012 he was appointed director & general manager of the VeDeCoM Institute for the carbon-free electric and communicating vehicle and its mobility. Eventually in July 2014 he went back in
Renault
as VP Scientific Director.

Guillaume Eurin
Director of Energy and Environment Innovation projects
G. EURIN studied Aeronautic at TOULOUSE, then Engines at Rueil Institut Français du Pétrole. In 1993 he joined RENAULT as tuning engineer for gasoline engines, then for diesel systems. After several functions in Powertrain division, he took in 2010 the responsibility of Powertrains performance Department, in charge of the trade-off between NVH, fuel consumption, driveability and emissions regulation. 
Since 2013 he is Director of Innovation Projects for CO2 reduction and Environment. The projects lead breakthroughs in powertrain efficiency, electrification, aerodynamic and vehicle weight reduction. 

Daniel Blaise
Innovation Project Manager
Daniel Blaise has a double Masters-degree curriculum : Electrical Engineering in France and Computer Sciences in the USA. First job in the Aeronautics field (in the Avionics European leader company): 10 years as system engineer, then as program manager. He joins Renault in 2000, in the Research Division, to manage a new project focused on Human Machine Interface (HMI). He then goes to Engineering to manage innovations studies and development of new products in the display and cluster field. Lastly, he goes to Advanced Engineering in order to manage the Renault innovation projects in the HMI field.

Hervé Szychter
Innovation Project Manager
Hervé Szychter is an Physics-Chemistry Engineer, major in Electronics (ESPCI- Paris Tech) – Master  Electronics Paris 6, with an executive MBA (Paris –Dauphine+ ESG UQAM). He started in CILAS, where he led the Particle Size Analysis by laser diffraction developments, then he managed the Business Unit " Particle Size Analysis". He joined Renault in 1999 in the Electric/Electronics (EE) department (Cost Analysis Direction). He managed the « Instrument Panel » group for the Espace and Vel Satis, before managing the EE Quality/Validation/Diagnostic group for the Light Commercial Division Engineering. In 2009, he became System architect for the Renault Electric vehicles, responsible for the charging system and the link vehicle/infrastructure. After few months in the BU Zero emission and Battery in RNBV, he joined the Research Team, as Innovation Project Manager for 2020 Battery.
ADVANCITY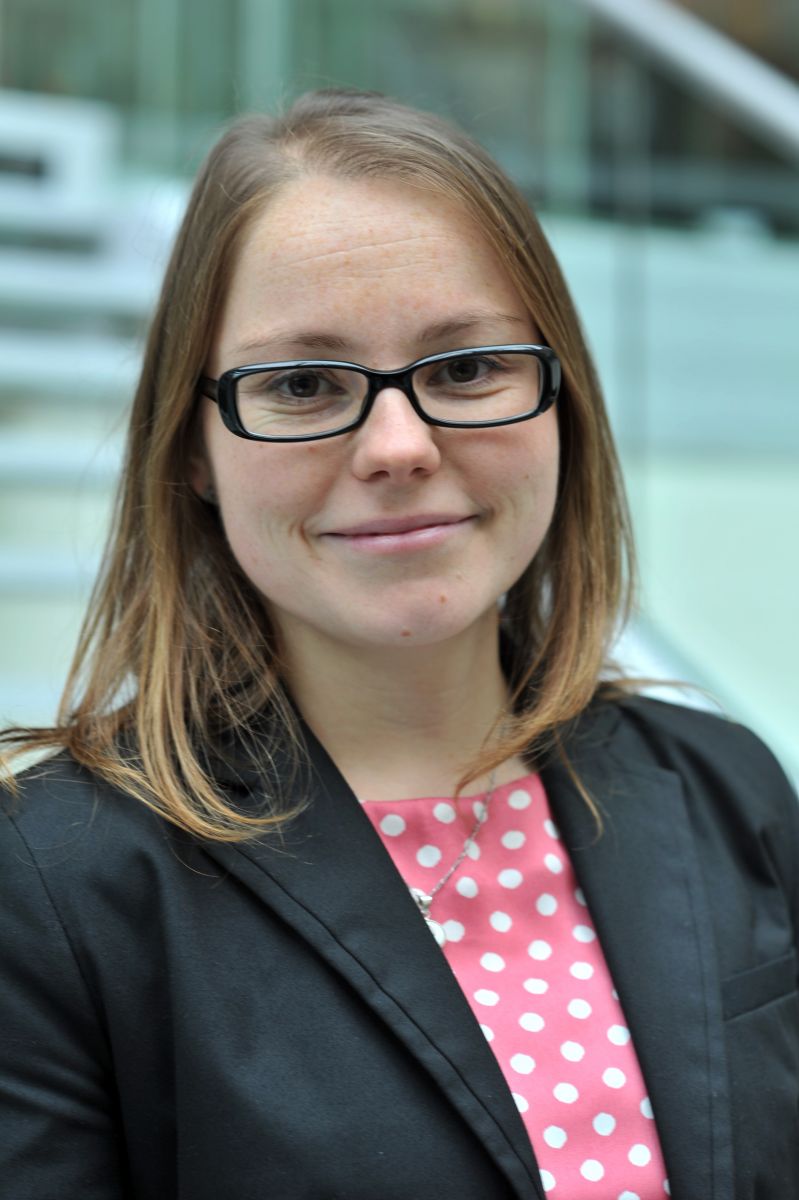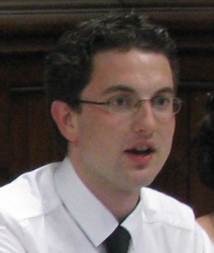 Pauline Dalicier               Fabien Reppel
Advancity, the Smart Metropolis Hub, offers firms, teaching and research centers and territories to cooperate and to set up sustainable urban innovations. The 240 members of its ecosystem (170 Small and Medium Enterprises, 13 world business leaders, 31 academic partners, 30 local governments) investigate the following innovative fields within Strategic Committees which are complete workshops of project's emergence:
•             Urban planning, Driving Tools, Decision Support Systems (EcoCity)
•             Smart and Efficient Transportation Systems, Accessibility, Mobility (EcoMobility)
•             Sustainable Buildings & Infrastructures (EcoConstruction)
•             Urban Technologies (water, waste, atmosphere…) & renewable energies including photovoltaic (EcoTechnologies)
Smart and Efficient Transportation Systems, Accessibility, Mobility products and services are the main topics being discussed by the Strategic Committee EcoMobility : the aim is to seek the most effective integration of these solutions in urban areas. Advancity's members are developing new mobility services by improving their interoperability with urban transportation systems, increasing the efficiency of traffic congestion control systems and reducing greenhouse gas emissions. On these matters, Advancity supports its members from the laboratories to the market including " real conditions demonstrations" thanks to multiple partnerships with local authorities and urban planners.
Pauline Dalicier, Manager of the Ecomobility Strategic Committee and Manager Urban Laboratories of and Connection with Territories
Fabien Reppel, Manager of the International & Communication Department