Mines-ParisTech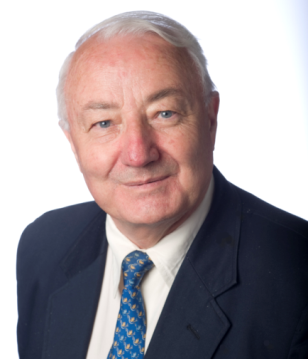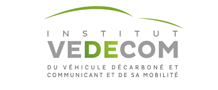 Claude Laurgeau
  Professor
Professor of exceptional rank at
Mines-ParisTech

,
a prestigious Grande Ecole.
Founder of Robotics Centre at Mines-ParisTech in 1988 and Director until 2009. 
Professor Claude LAURGEAU is one of the pioneers in Robotics in France. 
During many   years he has played an active role at a national level, developed the research activities in new technologies of information, communications and robotics and contributed to the equipment of laboratories in the country. 
Claude Laurgeau has been very active in dissemination of robotics know-how. He has organized many seminars, courses at the national and international level (Canada, Korea, Thailand, Europe, Tunisia, Morocco...). 
He has founded and edited a collection of books on subjects related to robotics (called NOVOTICS Collection) and he has established an active international collaboration with his students, all over the world.
With his PHD students he has founded several start-ups particularly in the domain of ITS (Intelligent Transportation Systems). 
One of them, INTEMPORA has industrialized and commercialized RTMAPS which is a software platform to develop real time embedded complex systems. This software is now widely disseminated in national and international companies or universities.
http://www.intempora.com/
Since his retirement, Claude Laurgeau chairs the company.
Recent Awards
• Engelberger Award 2004: The Engelberger Price is the highest international distinction in Robotics. It was created by Jo Engelberger, the father of modern robotics and is awarded by the International Federation of Robotics (IFR). Only two French men had obtained this world distinction before.
• Leonardo Trophy: The Grand Prix of Innovation was awarded in 2004 at the workshop RT MAPS software designed by Robotics Centre.
• « Commandeur des palmes académiques » is the highest academic recognition in France in the field of education.
• «Officier de l'ordre national du mérite » 
Claude Laurgeau has written 6 books as principal author. These books were often the first to deal with the subject. 
• Programmable controllers (inventor of the name. this book has been translated in English, in Russian, in Portuguese and in Tai) 
• Machine vision: the first book on the subject in French
• Robot programming languages, translated in English
• Industrial automation. 
• Understanding robotics.
He has also contributed to several collective books. 
His last book "The century of intelligent vehicle" published in 2009, concerns ADAS and Automated car. Claude Laurgeau chairs the Scientific and Strategic Committee of Institut VEDECOM.
- NVIDIA -
- VALEO -
- VISTEON ELECTRONICS -
Paris Region Entreprises
- BOSCH -
- FAURECIA -
- RENAULT -
- ORANGE -