Registration
Description
Please join the Search Inside Yourself Leadership Institute (SIYLI) in Paris (France) for two days of personal and professional development focused on building healthy mental habits for sustained high performance and wellbeing. Developed at Google and based on the latest in neuroscience research, the Search Inside Yourself (SIY) program teaches attention and mindfulness training that build the core emotional intelligence skills needed for effective leadership.
We help professionals at all levels adapt, management teams evolve and leaders optimize their impact and influence.
Give us your attention for a few days, and we'll show you how to focus it for the rest of your life.
The SIY curriculum includes:
Neuroscience
Mindfulness
Emotional Intelligence
Leadership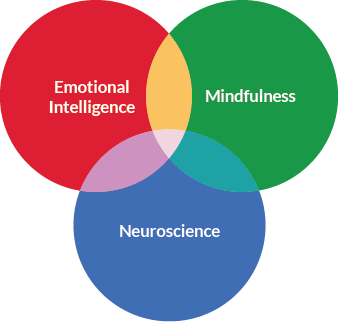 We've implemented our programs in dozens of organizations across industries and around the world using highly practical and scientifically proven methods of mental conditioning and attention training that improve overall emotional intelligence and wellbeing, resilience, creativity, communication, productivity and personal and organizational leadership.
PROGRAM DESIGN
Everyone has the capacity to develop and increase wellbeing because wellbeing is a skill, and all skills are trainable.
The highly interactive and experiential program includes the following core components:
Overview of the neuroscience of emotion, perception and behavior change
Definition of emotional intelligence and its personal and professional benefits
Attention training to enable greater emotional intelligence, including self-awareness, self-mastery, motivation and connection with self and others
Principles and practices for developing healthy mental habits that accelerate wellbeing, including effective listening, generosity, empathy, communication and social skills
Mindfulness and reflection practices that support happiness, thriving and overall wellbeing
Exercises include attention training practice, dyad conversations, writing, walking and group conversations
OUTCOMES
Whether you are coming for personal or professional development or to check out the SIY program for your organization, you will learn foundational skills to:
Enhance mental fitness and clarity
Develop agile and adaptive mindsets
Reduce stress responses
Increase resilience
Improve access to creativity
Develop greater self awareness
Enhance emotion regulation
Improve communication skills
Develop better decision-making skills
Develop greater emotional intelligence
Experience greater overall wellbeing, thrive!
LOGISTICS
The program begins at 9am and ends at 5pm both days.
The training is providend in Englsh (with simultanious translation for Franch participants)
Place : Paris, FRANCE
A healthy lunch and breaks will be provided each day.
SIYLI believes in radical generosity. When you purchase a ticket to attend, you are supporting scholarships for individuals who cannot afford the full price of a ticket. Scholarship applications will be open while spots are available. Please apply here.
Program Outline
Day 1

Session One (AM)

Introduction to Mindfulness and Emotional Intelligence

Day 2

Session Three (AM)

Motivation and Empathy

 

 

Emotional intelligence at work
Intro to mindfulness 
The neuroscience of mindfulness and emotional intelligence
Intuition and decision-making
Theory, practice, and benefits of mindfulness

 

 


Aligning your values and work
Resilience
Neuroscience of motivation
The role of empathy in leadership
Perspective taking
Neuroscience of empathy
Developing trust

 

Day 1

Session Two (PM)

Self-Awareness and Self-Management

Day 2 

Session Four (PM)

Integration

Science of self-awareness
Emotional regulation
Understanding triggers
Reframing and responding to challenges skillfully

Compassion and leadership
Influence with goodness
Communication with insight
Neuroscience of compassion
Teambuilding models 
Navigating difficult conversations
Integration and next steps
MORE INFORMATIONS
http://siyli.fr/en/
bonjour@integralvision.fr
FORCE MAJEURE
Conference Organizer shall not be held responsible for any delay or failure in performance of its obligations hereunder to the extent such delay or failure is caused by fire, flood, strike, civil, governmental or military authority, acts of God, acts of terrorism, acts of war, epidemics, the availability of the Venue or other similar causes beyond its reasonable control and without the fault or negligence of Conference Organizer or its subcontractors.  For one or more of such reasons, Conference Organizer may postpone, reschedule or cancel the event without liability on the part of Conference Organizer.  In the event Conference cannot be held or is postponed pursuant to this section, Conference Organizer shall not be liable to attendee for any damages, costs, or losses incurred, such as transportation costs, accommodations costs, or financial losses.   Conference Organizer will review refund and/or fee transfer requests, submitted in writing, for approval on a situational basis.
Event
Search Inside Yourself Training in Paris - March 26 & 27, 2020
26/03/2020 - 09:00 to 27/03/2020 - 17:00
Studio 365
16 rue du Faubourg Saint-Denis
75010 Paris
FRANCE
Organizer contact
Integral Vision
ANNE DE BETHENCOURT
Address : 5 villa Hersent
75015 Paris
FRANCE
Cellphone : +33669959636
Visual